Congratulations to our Chamber Scholarship Award Winners!!
Our $1,000 College/Post Secondary Scholarship was awarded to Amanda Lutchman who is attending The King's College.
Our 2022 High School graduate Continuing Education $1,000 Scholarship was awarded to Donegal Graduate Morgan Mullhausen, who will be attending the University of Pittsburgh.
Our Dorothy Metzler Memorial Community Service $500 Scholarship was awarded to Meg Zell, who is a 2022 Donegal graduate and will be attending Pennsylvania College of Health Sciences.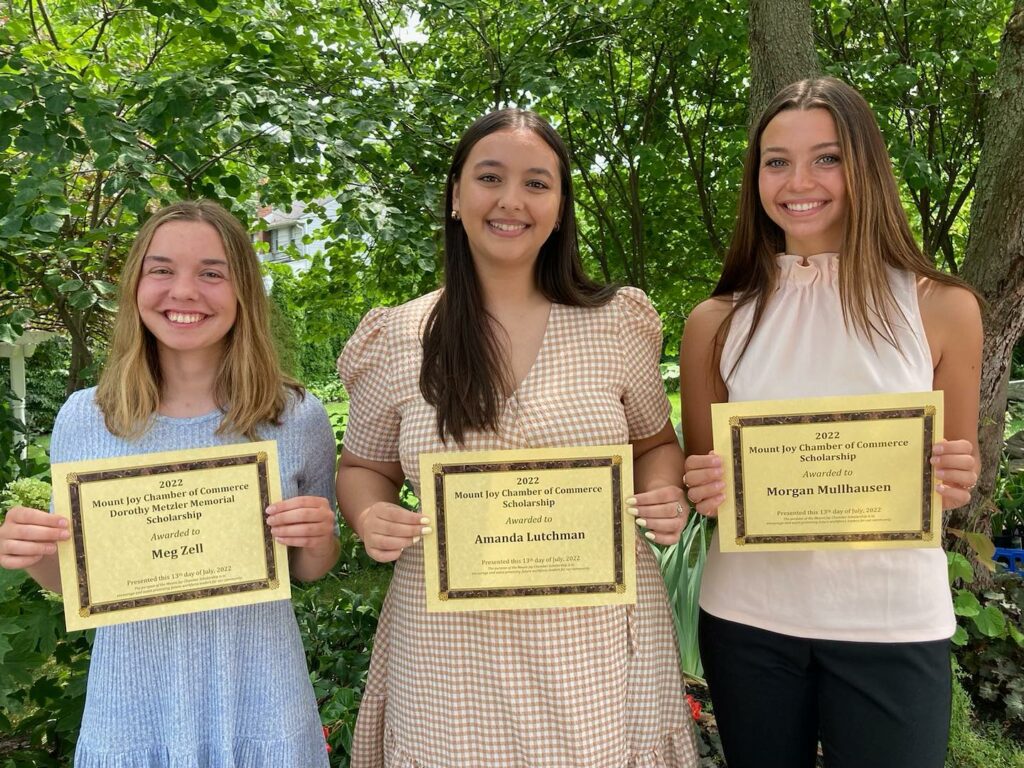 Thank You to our Scholarship Team for all their hard work reviewing each application and essay and meeting together to make their decisions!!
Galen Dise, Team Chair, Galen M. Dise Accounting Services, LLC.
Cristina Paden, REYS Youth Center
Denise Snyder-Patch, The Hess Agency
Rose Madar, Berkshire Hathaway Homesale Realty
Joseph McIlhenney, Milanof-Schock Library